Assasin's Creed Syndicate within Victorian London
Today we want to talk to you about Assassin's Creed, a historical fiction action-adventure open world stealth video game serie.
Set within London in 1868 during the Industrial Revolution, the story follows twins Jacob and Evie Frye as they navigate the corridors of organized crime during the Victorian era and fight against the established order, controlled by the Templars.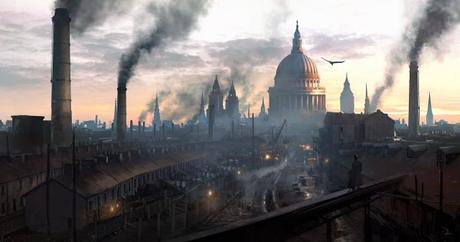 Plot
In 1868, at the tail end of the Industrial Revolution, with the Assassin Brotherhood all but eradicated, twins Jacob (Paul Amos) and Evie Frye (Victoria Atkin) leave Crawley for London and arrive to find a city controlled by the Templars, with both the Church and the Monarchy losing their power. Raised as Assassins to follow the Creed, Jacob and Evie aim to take back the city from Templar control by infiltrating and uniting London's criminal underworld, aided by notable figures of the era such as novelist Charles Dickens, biologist Charles Darwin, inventor Alexander Graham Bell, Nurse Florence Nightingale, Duleep Singh, the last maharajah of the Sikh Empire and Queen Victoria.
Here you can see a video to compare real life vs. in-game. It is a great art job which can help us to see how London was at that time. We encourage you to download our app and get to know some of the charater mentioned above and more stories about the city, with hundred of ilustrations.
Find out the more characters and stories about Victorian era with Timeline Trip London